In today's digital age, as the boundaries between physical and digital realities blur, we are witnessing the emergence of a new shopping paradigm: the "phygital" experience. In other words it is the blend between digital and physical. In the retail landscape this amalgamation is reshaping the future of customer shopping habits and expectations.
Let's discover how brands are leveraging this trend, how they are adapting, which innovative marketing strategies they employ and which opportunities it can offer. 
What is Phygital retail?
The term "phygital" refers to experiences where the physical world seamlessly integrates with digital. It doesn't just boil down to having a brick-and-mortar store and an online presence but about intertwining the two so that they complement each other, creating a coherent customer shopping journey.
Brands leading the Phygital revolution
CROCS
Crocs has ventured into the metaverse with a new virtual store centered around their signature Jibbitz. This initiative is a collaboration between Crocs and Obsess 3D company. Users can enjoy arcade-style games to win virtual charms on the platform and exchange their winnings for tangible charms. Crocs lovers can also personalize a pair of shoes in the virtual space and turn them into an actual pair they can wear in the physical world.
NIKE
The Nike concept store in LA offers an innovative phygital retail example. Here shoppers can use the Nike app to scan barcodes to find out more about products, reserve items they can try on, or even instantly purchase a product. While maintaining the tangible joy of in-store shopping, Nike tailored the experience to match the convenience of the digital.
SEPHORA
The famous beauty brand introduced its "Virtual Artist" app, allowing customers to try on different products thanks to AR.
AMAZON FRESH
Amazon's cashierless store is an example of the perfect blend of the digital and physical experience. Customers enter the store by scanning a QR code on their Amazon app and, while they shop, sensors automatically add items to their digital cart. When they finish shopping, Amazon automatically charges their account.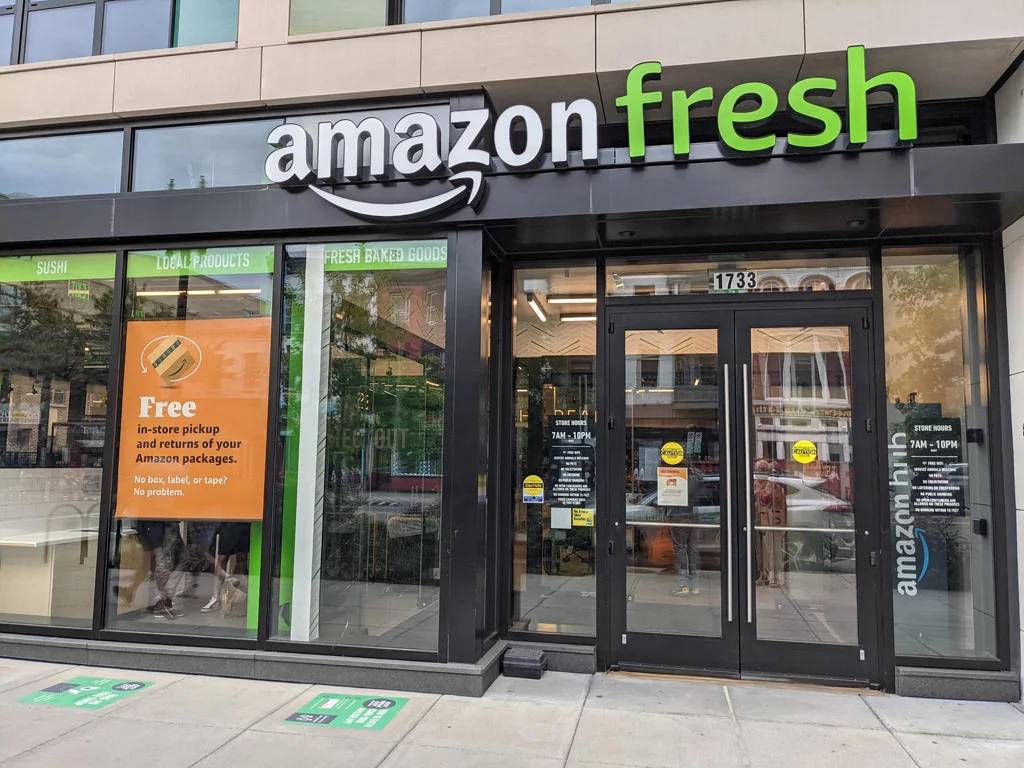 Why embrace phygital
Enhanced customer experience and reach: The phygital approach provides customers with the tactile satisfaction of shopping in store while leveraging the convenience of technology. This experience blend provides a more enjoyable shopping experience and even allows retailers to reach new markets easily, something which traditional brick and mortar stores could not do.
Data-Driven Insights: integrating the digital within physical spaces offers a goldmine of data to take advantage of. For example, retailers can gain precious insights on consumer preferences and provide more targeted and personalized shopping experiences.
Increased sales opportunities: blending the physical and digital results in higher conversion rates, precisely because the convenience of the digital complements the pleasure of the physical shopping experience. 
Phygital with eLogy
The phygital hybrid approach is more than a fleeting trend – it's the future.  ecommerce businesses need to adapt and reshape their marketing strategies if they want to keep up. 
3PLs like eLogy have a central role in supporting brands in integrating the physical and digital world. By handling the logistical intricacies and providing solutions to best tackle challenges of both realities, brands can offer their customers the innovation they expect.
Order fulfillment
eLogy offers fast, reliable, and economically efficient logistics solutions for businesses who work across different channels, helping maintain worldwide presence and constant inventory balance.
eLogy's cloud-based WMS software gives a comprehensive view of inventory dynamics, guiding businesses through traditional retail, e-commerce, or the phygital spectrum. 
Moreover, brands can instantly access insights on sales, inventory, and consumer behaviors across all channels, making more informed decisions to tailor their marketing strategies or their inventory restocking.
Returns management
The returns process can often be a pain point in the customer journey. Thanks to eLogy's streamlined returns management system and fulfillment ecosystem brands can allow their customers to initiate returns digitally and drop them off physically, or vice versa, ensuring the process is as hassle-free as possible. 
Scalability 
Phygital experiences need to be consistent, even during peak season. eLogy's fulfillment ecosystem is designed to allow brands to scale up processes during peak seasons without compromising on the quality of their offerings.