The omnichannel model is the evolution of retail and is designed to offer customers an integrated shopping experience, through multiple touchpoints, such as mobile, the online store and the brick-and-mortar store: it is no longer just an option to consider but a successful strategic setup. The goal is to reach consumers through all the different sales channels available to best meet their needs and improve their overall shopping experience, making it seamless and simple.
For the omnichannel to work, it requires a remodeling of the organizational structure of warehouses and logistics in order to cover and coordinate all the touchpoints of the sales process.
What is omnichannel logistics?
Omnichannel logistics is the strategic element necessary to support omnichannel in ecommerce. It requires synchronization of inventory, logistics and supply chain across all sales channels to meet consumer demand, ensuring timely delivery regardless of the delivery option chosen. To make this possible, inventory levels must be updated in real time across all sales channels, allowing for accurate inventory tracking and management.
Challenges of omnichannel logistics
Lack of inventory visibility
One of the biggest challenges with omnichannel is being able to track inventory across multiple distribution centers and fulfillment hubs. If your site promises express delivery, it needs an efficient fulfillment system and accurate inventory visibility.
Disconnected supply chain processes
Without real-time tracking information and the support of the right technologies, it is easy to run into problems and delays related to miscoordination between supply chain operations and logistics teams.
Inefficient reverse logistics
If a business cannot provide a smooth return process, they risk losing future orders. In an omnichannel logic, customers should be able to return orders purchased online as easily as possible, with more options available.
Manual inventory and warehouse management processes
Manual processes have higher error rates than automated processes: picking the wrong product, errors in inventory counting, data entry errors are frequent, all elements that risk delaying or causing inefficiencies in deliveries.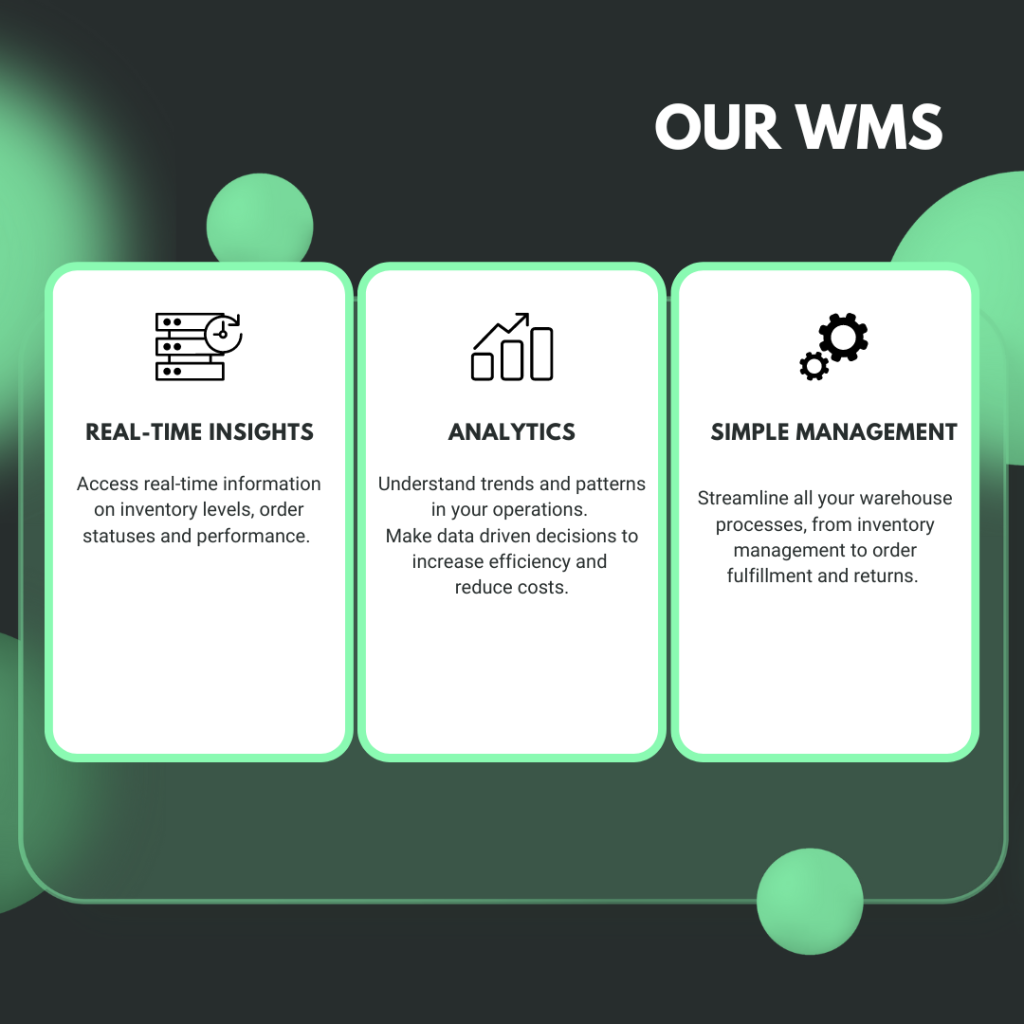 Finding the right 3PL
Partnering with a 3PL that has its own WMS means optimizing last-mile delivery and establishing an adequate fulfillment strategy, thus offering greater flexibility in collection, return, delivery. These are the elements that will contribute most to differentiating your company and increasing the quality of the services you offer.